ARPG X AUMC: Make and paint your own D&D minis!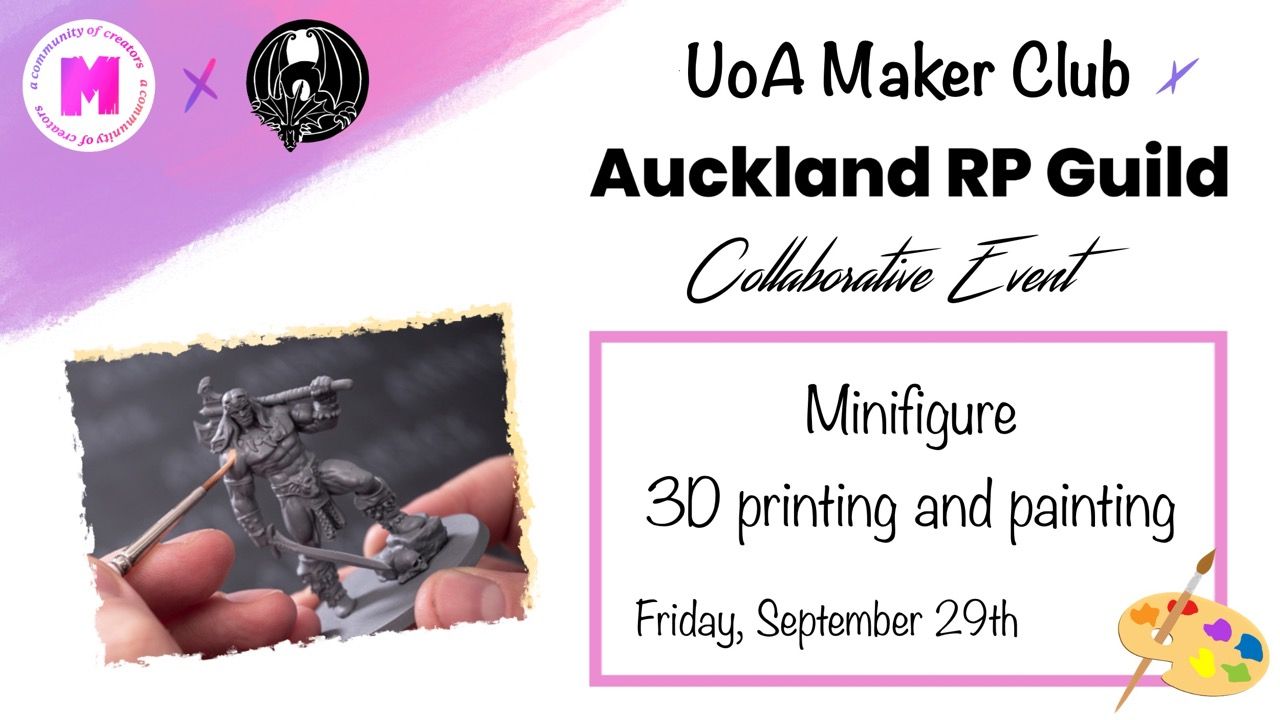 Our collaborative event with the Auckland Roleplaying Guild officially has a date set! 🤺 We'll be making our own roleplaying / wargaming minis using the Unleash Space's 3d printers, then painting them! 🎨 All supplies will be provided, but attendees are welcome to bring their own brushes, paint, etc. if they wish. This event will cap at about 30 total attendees—make sure to grab a ticket. Registrations open at 7:00 PM.
ℹ️ This event will be a great first taste at painting and making your own miniatures, and you can either bring your own, give us a file to print for you, or get a randomly chosen character!
💡
Date: Friday the 29th
Time: 6:00 PM - 8:00 PM
Cost: Free!