Cardboard Fort Building!
Join us for our post-midsem return-to-campus celebration! We're opening up the University's makerspace after hours, sourcing as much cardboard and tape as we can find, then building some neat forts.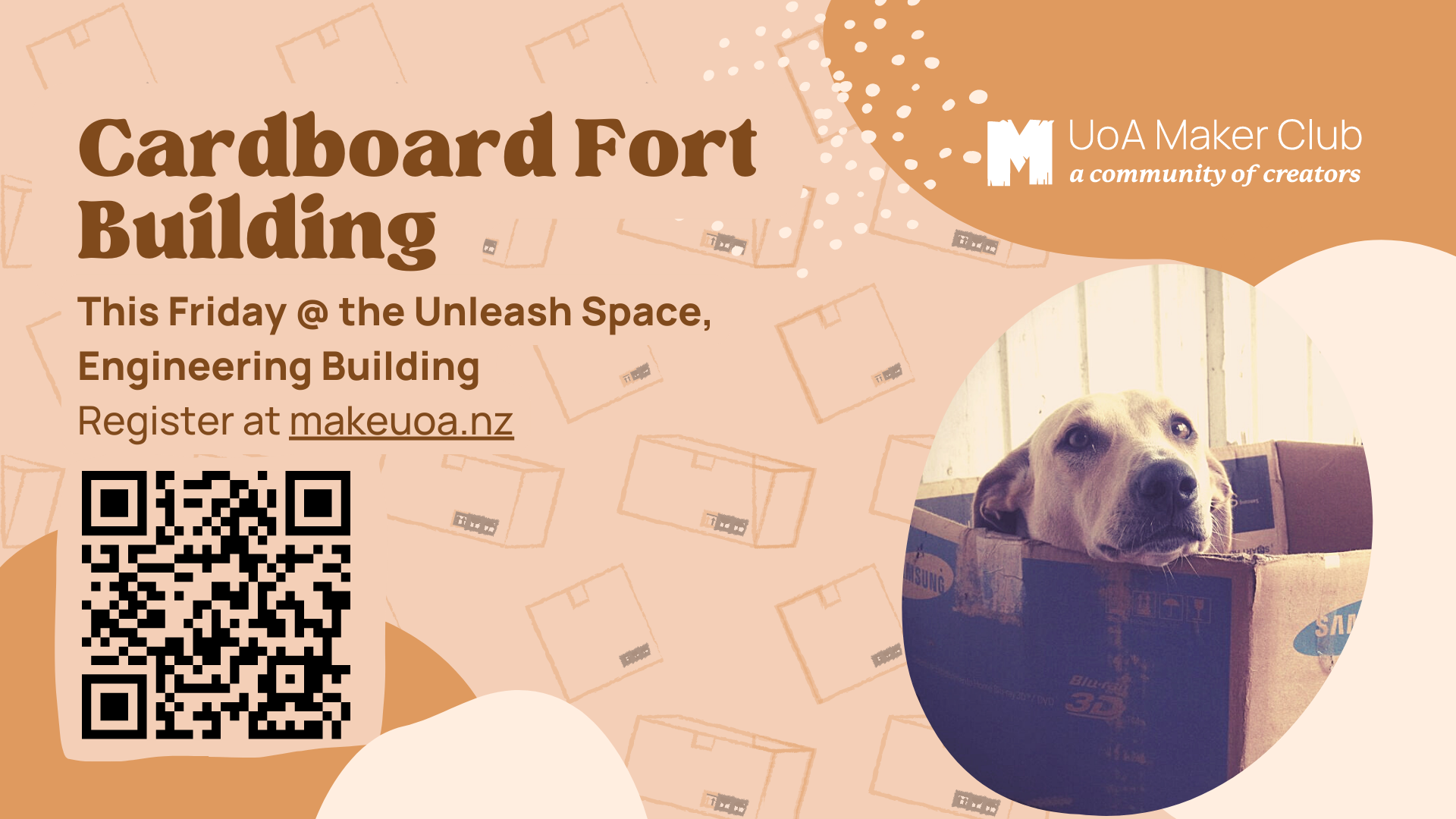 💙
This is another one of our bigger events, so we're ticketing here too. It's free, but make sure you register!
🕑
Location: Unleash Space
Date: Friday the 6th
Time: 5:30 till later
What do you mean cardboard forts?
We mean we're getting a bunch of tape and cardboard, and whether you're an architectural student or a med student, you will build defences and structures to the best of your ability.
Feel free to bring a nerf gun if you want to participate in a battle towards the end (we will have some nerf guns available for those who don't have one), or just join in on the creative fun.
Do I need to bring my own cardboard?
Please do not bring your own cardboard. If you have nerf guns though, please bring those.
What if I don't want to build a fort?
That's fine! You're more than welcome to misuse our cardboard, as long as the cardboard stays clean (eg no food) and everyone stays safe. Shields, hats, boats, and anything else you can think of are encouraged!
Are there Prizes?
There sure are! We have a bunch of expired chocolate. You're welcome to have some. This may not be a prize depending on who you are.