Terrible Ideas Hackathon!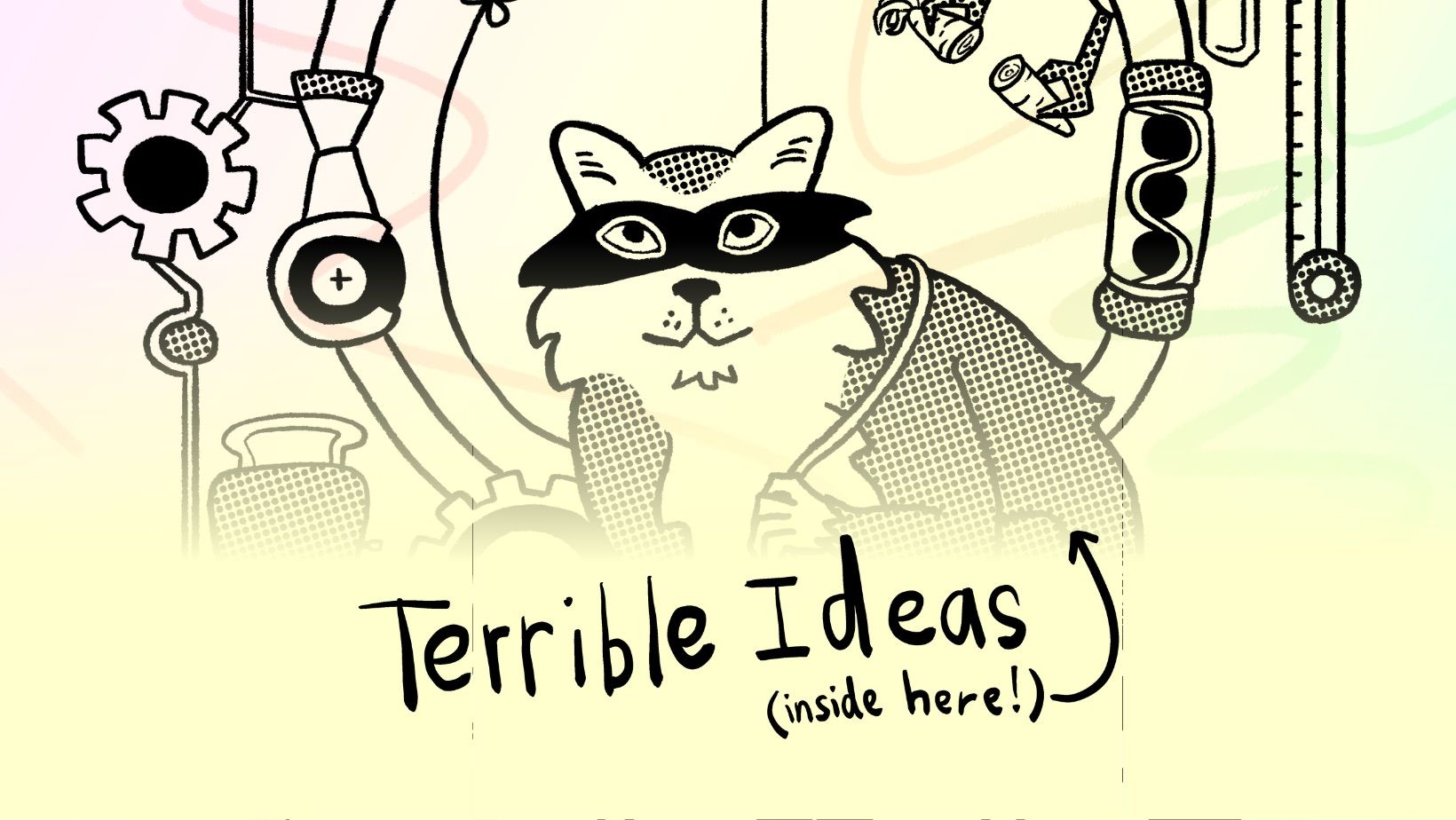 If you like the idea of events like the 48Hours film challenge but find the idea of staying up for two days a bit too intense for your first time, this event is the perfect way to be introduced to the magic of 48-hour style events. If we could set a "required reading" for our events, this would be at the top. You won't want to miss it.
Free/koha registrations open now!
For those who have been to a few hackathons and know the gist, we're running this event as a way to chill out and let you take real ambitious risks with your ideas without fear of falling out of the running for a prize.
We last ran this event in 2021, with a full weekend of making fabulously awesome projects such as PUNgeons and Drag-Ons (an RPG Supplement filled with forty-six pages of terrible, no good, very bad monsters and races), and the infamous CNC Tattoo Machine (where Hayden - one of our exec team - strapped a tattoo gun to a blind robot).
Like last time, it'll be a wild 46 hours of creating and celebrating failure, creativity, and stupid, terrible decisions.
We're keeping the event free for everyone, but this time with an optional koha for those who want to support "terrible" events like these.
Please share the news around - register on our website: https://terriblehack.nz/
Ngā mihi and lots of love,
The Maker Club and Terrible Ideas Hack teams
PS: We have a new Instagram for this event; give us a follow on @terriblehack!