The Great Auckland Canvas Hack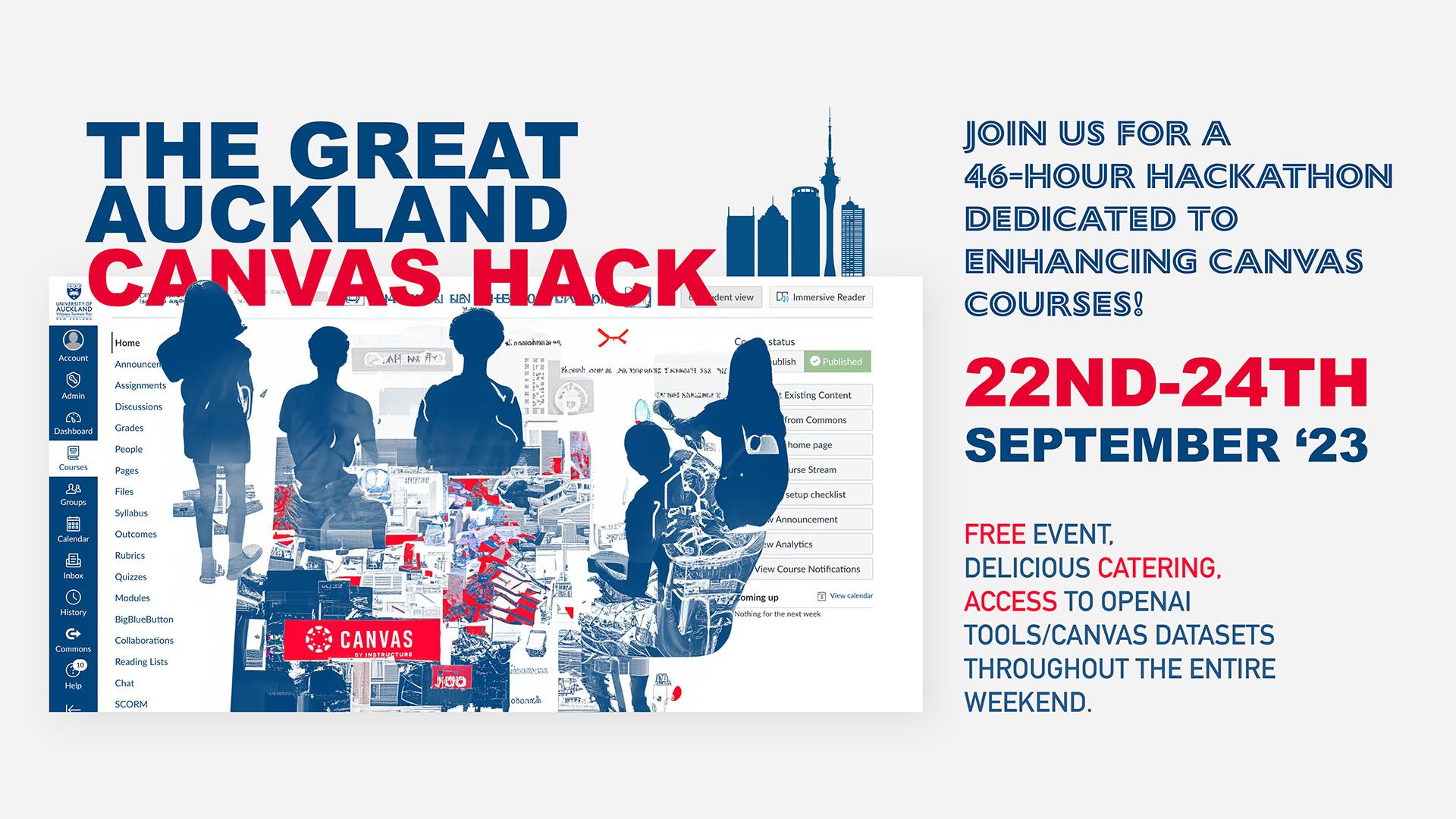 Join us next weekend for a 46-hour hackathon dedicated to enhancing Canvas Courses, with free food for the weekend and prizes to be won! Peek behind the curtain to help us build tools to scan courses for accessibility and content issues, or work to find ways to quickly fix issues using Generative AI. Apply data science, full-stack and backend, as well as front-end UX & HCI to build the next generation of tools for our Canvas ecosystem.
On Friday night the event kicks off with the introduction and announcement of challenges, then team forming (or bring your own!) to spend the weekend hacking together a prototype in 46 hours. The weekend finishes at 4:00pm Sunday with presentation of projects and trophies!
Location: Unleash Space, University of Auckland
Free and open to all students and staff
Register: https://canvas-hack-23.lilregie.com/