Come watch some 48Hours Entries with us!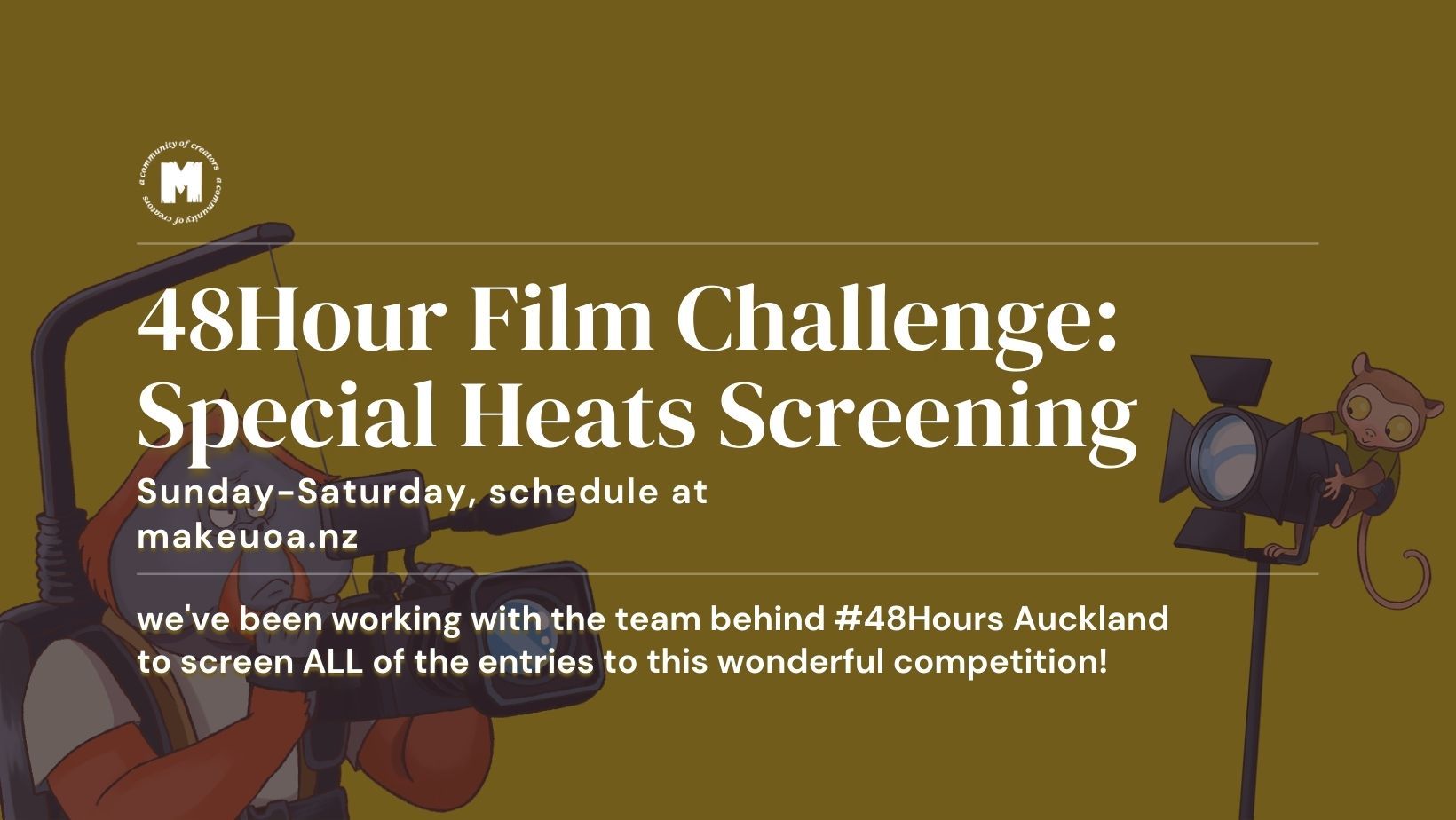 This is a quick update to let you know we've been working with the team behind #48Hours Auckland to bring the annual screening of ALL of the entries to this wonderful competition to an in-person lecture theatre.
Usually, this is only open to competition contestants, but as the hosts we get the privilege to invite you to come along and check out what everyone made in just 48 Hours.
You can view the full schedule here, or read on for where and when to go to catch some of them. Note: each day has a few different heats - screenings of films grouped into a watchable number! Feel free to come along for as many as you'd like.
Whether you are watching the live stream or there in person the audience voting will be open at vote.48hours.co.nz for 2 hours after the start of each heat! The code for your heat will play the end of your heat.
Sunday the 4th (TODAY) from 2:00PM
Tuesday - Friday (6th, 7th, 8th, 9th) from 7:00PM
Saturday the 10th from 5:30 PM
Once again, you can view what films are being played on the 48Hours Website:
Our entry will be screened in Heat #13 from 5:30 PM on Saturday the 10th.
Catch you around and enjoy the break!