Cardboard Forts & Elections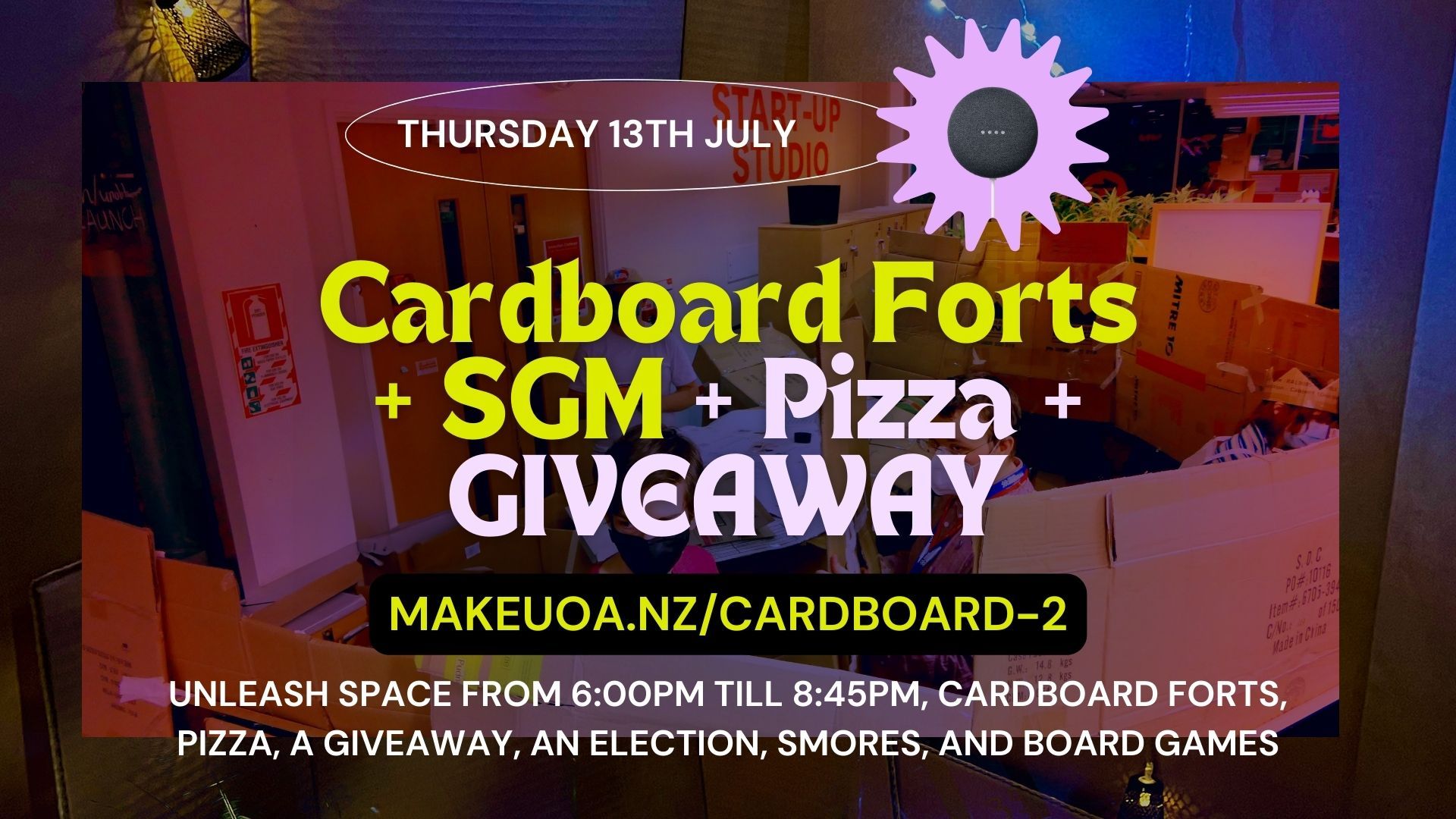 🗺️
This event is TONIGHT from 6pm at the Unleash Space in the Engineering building. The best way to get to this is from the Symonds Street entrance! Look for the orange or our banner/posters.
ICYMI, we're hosting cardboard fort making, board games, and an election for new committee members TONIGHT (from 6pm) in the Unleash Space. We're also giving away a Google Nest Mini to one lucky attendee!
We're busy sourcing cardboard and getting ready for tomorrow, and we're very excited to see what everyone makes. Here's some photos from last time (we're swapping the nerf guns for board games this time so expect a little less battling):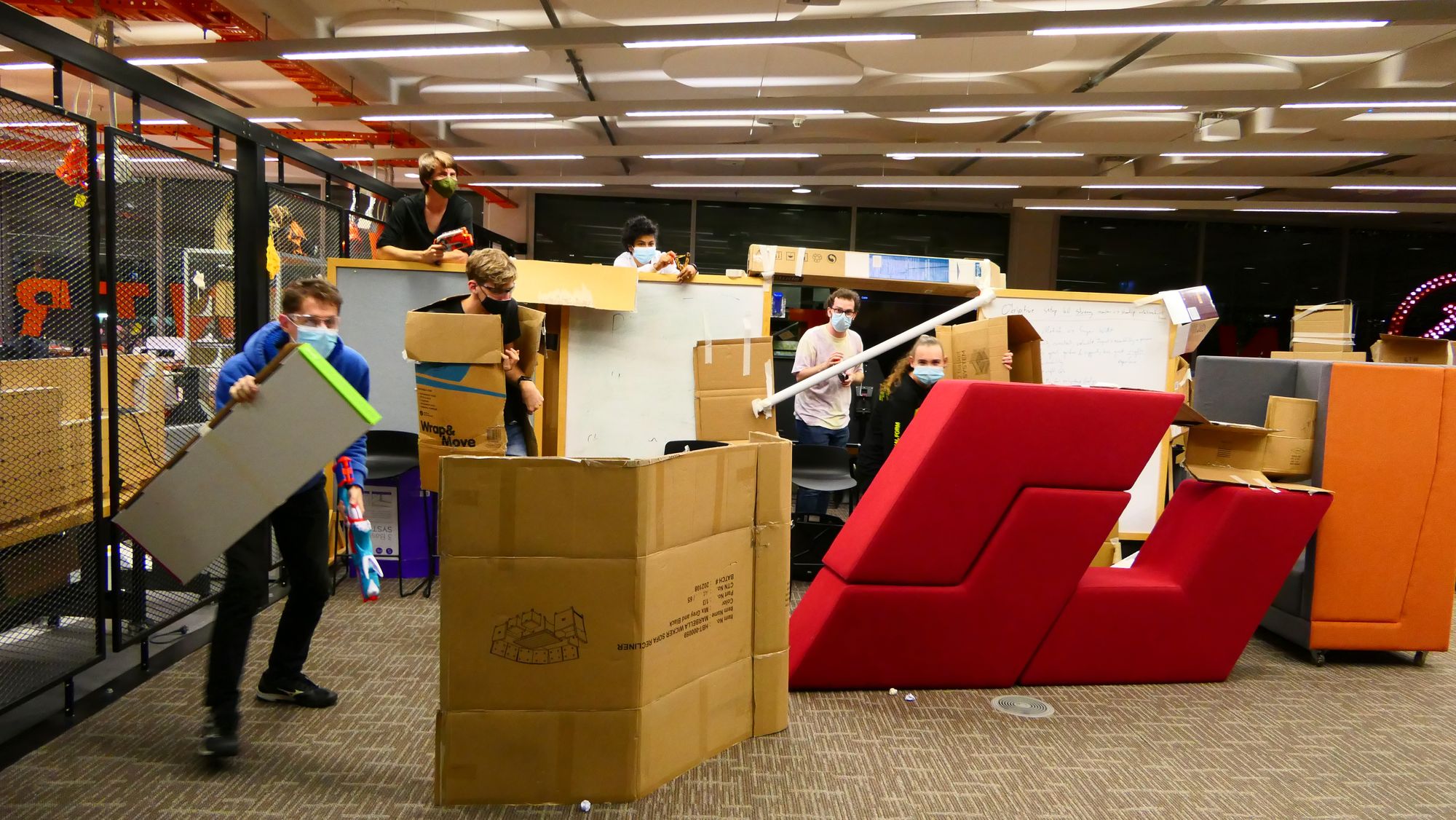 See you there and DON'T FORGET TO REGISTER SO WE CAN FEED YOU!!
PS: If you can help us get cardboard, get in touch by replying or messing us on Instagram!