Guest Speaker for this Friday!

We're very excited to announce that the fantastic Jo McDonald Hooker (@centralcityknitting) will be Zooming in to our in-person gathering this Friday from 5:15 PM to give a talk about her experiences yarn bombing! Jo was in the news earlier this year with an ambitious project - some giant knitted pride socks for the Boy Walking sculpture in Potters Park: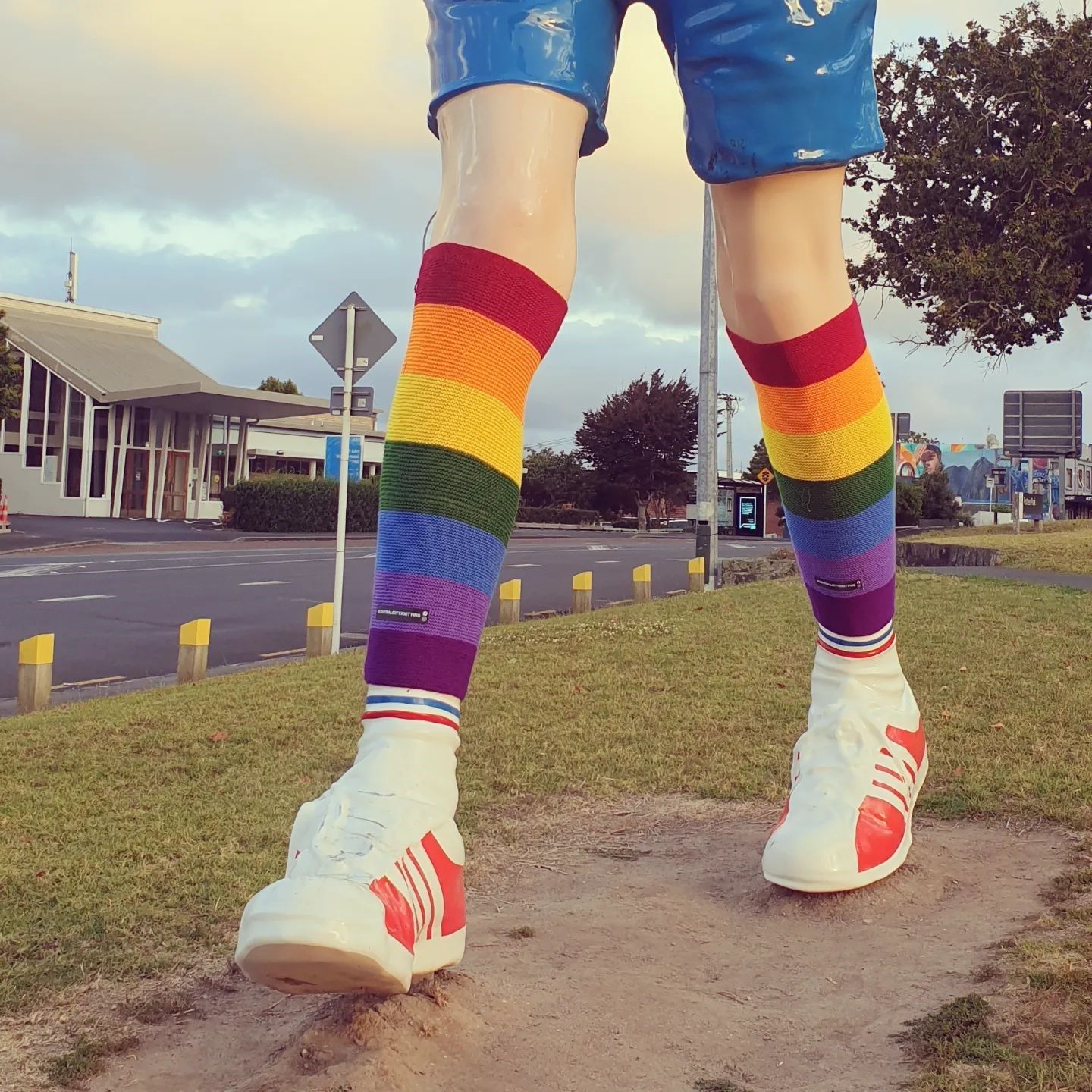 Jo will be talking about how she came about making this behemoth project, some of the challenges she faced, and the reaction she got from the public. We're looking forward to this one - make sure you register below!
Weekly Meetup + Crochet Yarn Bombing the Unleash Space
Join us again for our weekly meetup, this week with the creator of the Boy Walking sculpture's pride socks joining us! After that, we'll be running a workshop on making your own crochet things and yarn bombing the Unleash Space! Hooks and thread provided.
RSVP online