Hobby Hopping and also pizza (Maker Club update)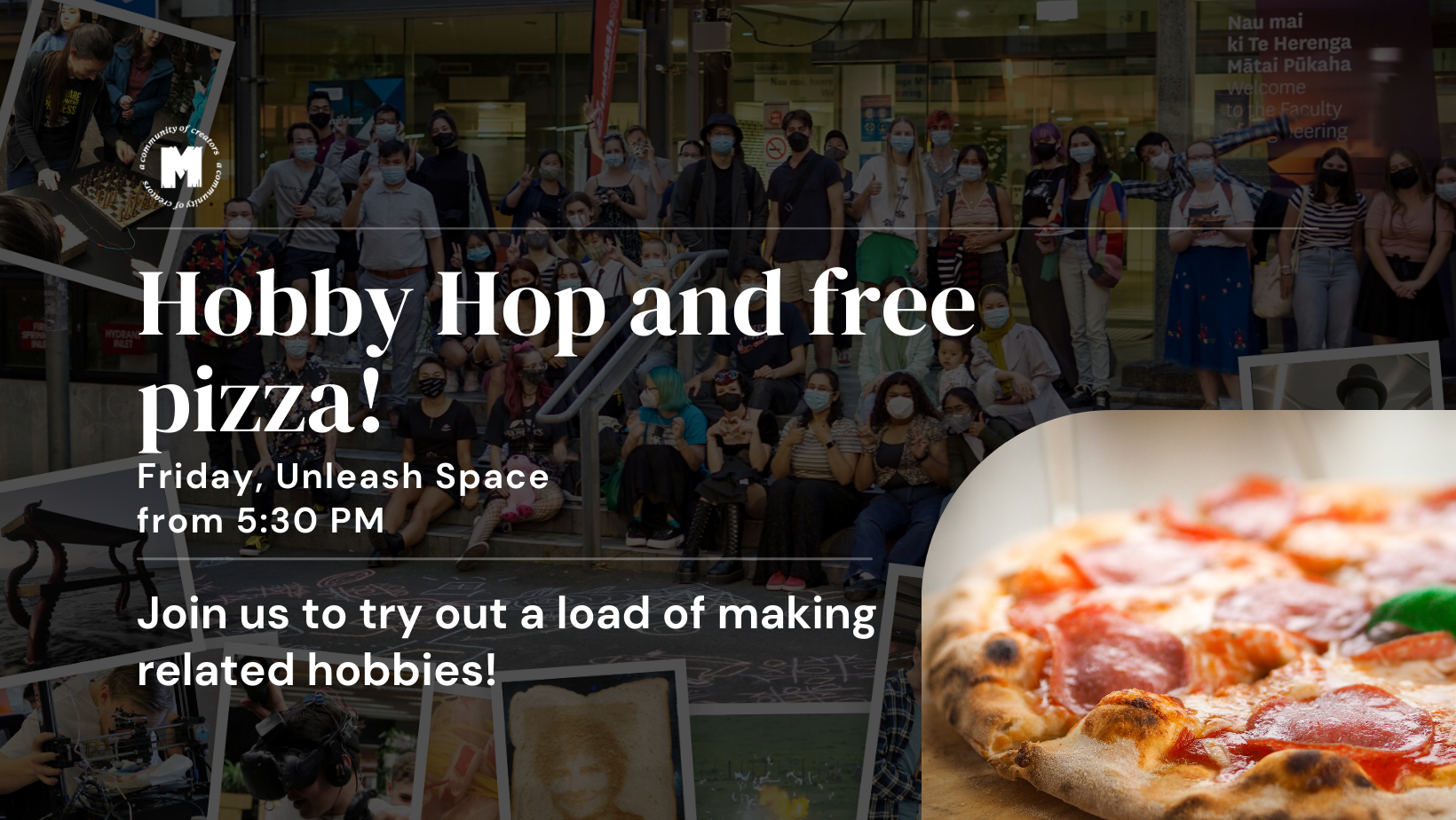 Hey all! Tonight we'll be having the closest thing to a maker's speed dating event - Hobby Hop! This is our second hobby hop event of the year, hopefully with even more new hobbies to try.
To encourage you to come along, we'll be using some of our budget to shout pizza for everyone, so make sure to drag your friends along too!
There will be several stations with hobbies ranging from cross stitching to lock picking. If you've been wanting to try out some new hobbies but haven't been sure where to start, come join in this Friday!
Hobbies
Laser-cut Jewellery
This is for everyone who's not yet had a chance to play with the laser cutter! We'll be sketching out some illustrations on paper or computer, then cutting and engraving them into reality with the laser cutter.
Perler/hama beads;
Looking for a little bit of childhood nostalgia in the maker space this Friday night? We'll be setting up a station for some perler bead creations. We'll choose some beads, lay them on some pegboards and iron them until they're fused into whatever you desire.
Lock Picking
Lock picking -- Y'all know what it is, ever been locked out of home or want to become the next Lock Picking Lawyer? Now is your chance, we will have a range of different locks and tools to open them!
Cross-stitch
Do you like hand making things? Find the jump into embroidery a bit much? Just want a hobby where it's socially acceptable to repeatedly stab something? Come and try cross-stitch!
---
That's all for now - stay safe and see you soon,
💛 The Maker Club