That's a wrap on launch night!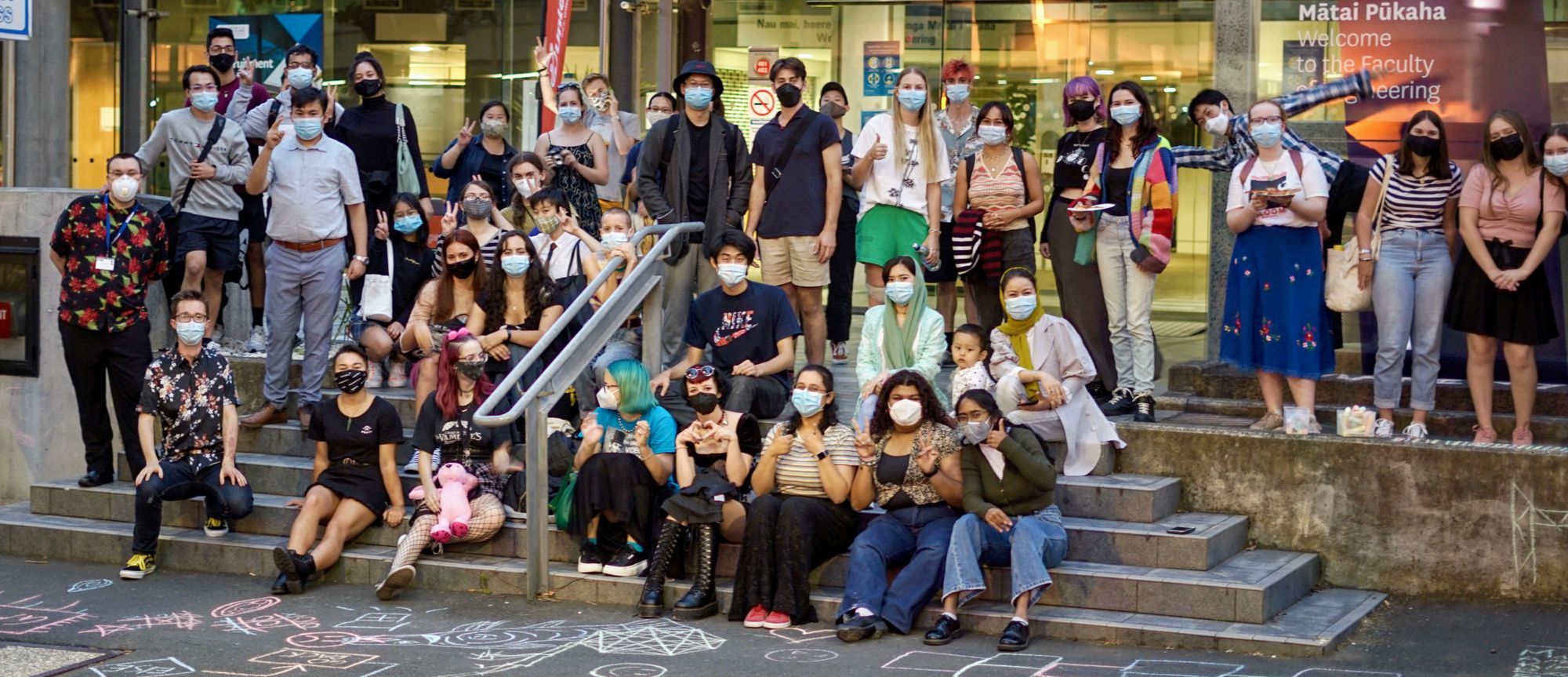 Thank you SO MUCH to everyone who came along in-person and online to launch night! It was fantastic seeing everyone, and we hope you had a good night. As promised, here's our recap.
Upcoming events
As announced at the end of the in-person Friday night gathering, we have a few events happening in the next couple of weeks. Keep an eye on social media (Instagram, Facebook, and Discord) for more info about each event soon. For now, introducing:
This week
Friday: Weekly meetup + crochet yarn bombing!
With our weekly meetings now kicking off, we've figured out a rough schedule for how each week will go.
5:15 - 6:15: Show and tell and/or a short challenge or activity to kick things off. We'll also occasionally have interesting people from outside the club come in to talk about the cool stuff they're making.
6:15 - late: Each week this will be a little different, but occasionally (such as this week) we'll have a workshop or fun event to join in on. If you'd rather not join in, you're also welcome to stick around and work on your projects in the makerspace with volunteers on hand to help out.
Yarn Bombing the Unleash Space
Join us again for our weekly meetup! Let's yarn bomb the Unleash Space. We'll provide the yarn and crochet hooks (although feel free to bring your own), and guide you through making granny squares which we'll use to cover the Unleash Space.
RSVP Now
Sunday: Einsteins 2.0 (Online Event)
This is another member-run event! Huge shout out to Hansi + Manisha who will be hosting.
Einsteins 2.0 (Zoom / Online Event)
Grab 10 random items and build something, then show and tell your creation with only 10 words.
RSVP Now
Next week
Tuesday (the 15th): Speed Dating but Hobbies
This is the first event run by one of our members! We'll have more info up shortly. For now, the tentative date is next Tuesday the 15th. Big thanks to Tyla for volunteering.
Speed Dating but Hobbies
Ready to meet some people and learn some new skills? We'll have 5+ "Stations" spread around the room, and at each you'll have 20 minutes to learn some new thing. Ideas include crocheting, clay modelling/sculpting, origami, photography, photoshop, etc.
RSVP Now
This content is for members only