Coming up this week with the Maker Club
With things finally starting to kick off, let's do a round-up of what's happening at the Maker Club this week.
Monday & Tuesday: Virtual Clubs Expo
Keen to learn more about the club, or have friends you can drag along to say hi? We're participating in the UoA Clubs Expo, where you can join our Zoom room to learn more about what's coming up.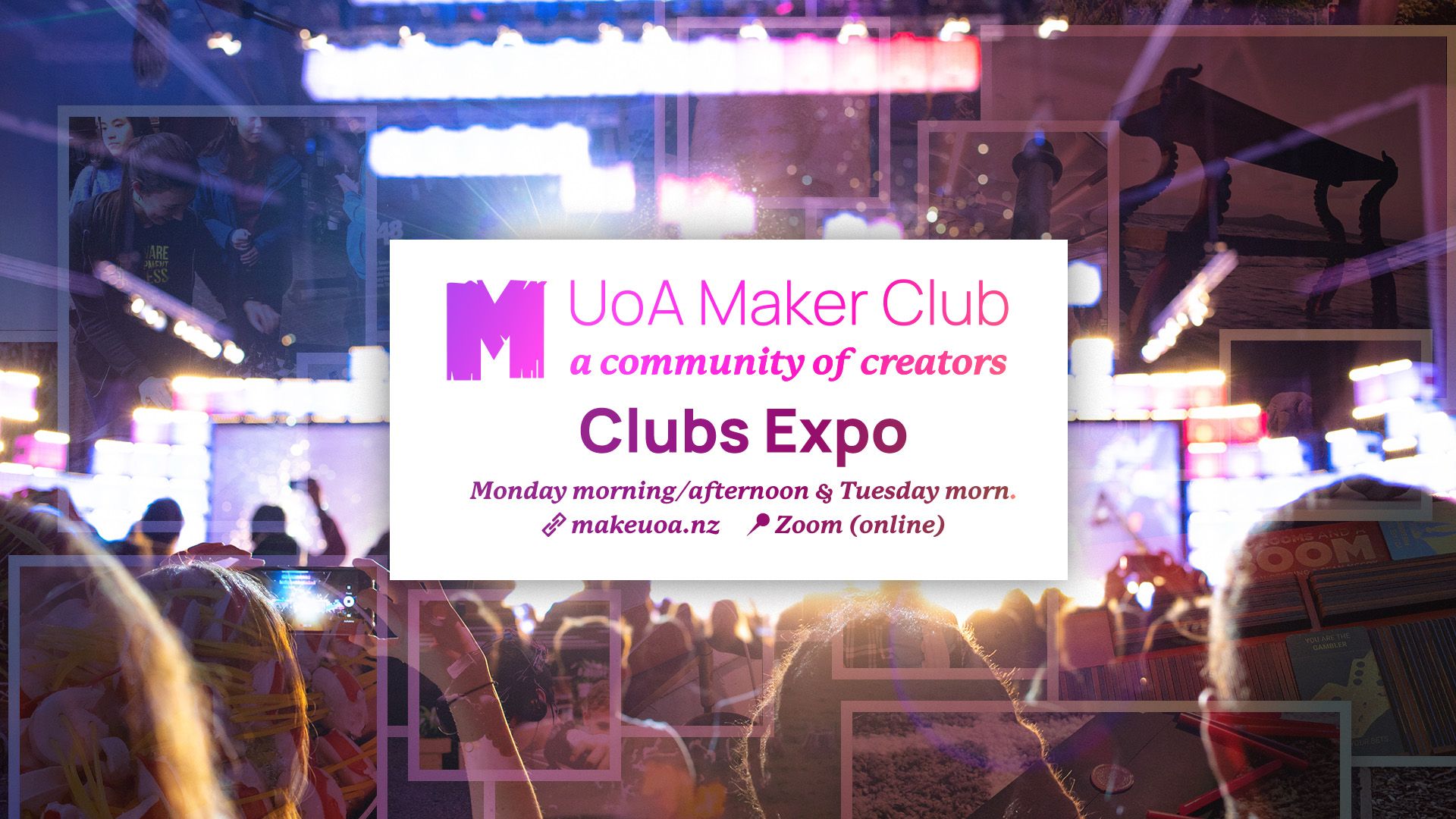 Wednesday: Clubs Expo in-person
Want to see us in-person giving a pitch for the club? Join us for the Clubs Expo Showcase at the city campus - we'll be there on Wednesday from 1:30 PM:
Friday: Launch night 🎉🎉
It's finally happening – come along this Friday to the launch night for our club! We'll be opening doors at 5:30 PM for after-hours Unleash Space access, followed by a kick-off presentation at 6:15 PM. We'll be keeping the space open till late after that with board games and more making. This is your best opportunity to get to know each other, so make sure you come along! Food provided, mask and vaccine pass required. Register now.